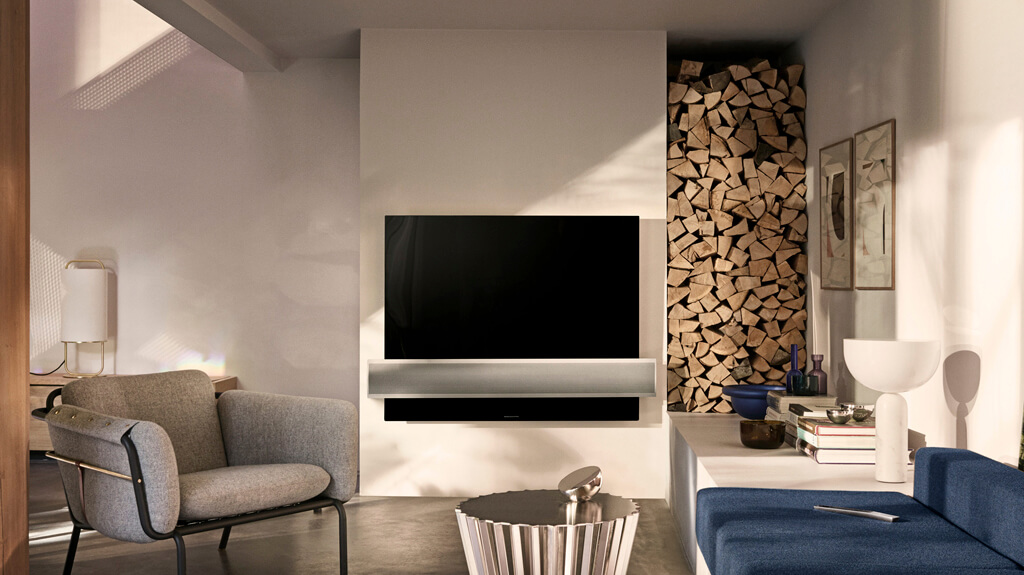 9th of April, 2018
Audio and video profesional installations in Ibiza
EMG PRO is define like a company which is dedicated to audio and video profesional installations in Ibiza and moreover, we have the official technical service from Bang & Olufsen in Ibiza. Our basic principles could be summarized in two factors:
Firstly, our team skills´ makes possible to offer our customers personalized and specific solutions for their wishes and needs. Secondly, the guarentee of the installation service and then the maintenance and the monitoring of a complex variety of electronic specialties. A few of them are: Digital Terrestrial Television (DTT) and satellite television, telephony, surveillance systems with video cameras or the internet installation via satellite and radio.
The services we offer, it could be
classified in four big groups:
ANTENNAS AND DTT
We do installations both individuals and collectives for the reception of digital and analogical communication services. We also do the distribution of video signals, DVD and DTT as well as television and satellite installations.
IMAGE AND SOUND
We realize audio installations as well as video installations for distributing image and sound from any providor of Pay TV (PTV). One of the main advantages is that just with one receiver you could watch the payment channels in your whole house or shop. In the same way, with just one sound system, you could regulate and control the sound in the different rooms at your home without the need of accessing to the room where the main player is.
VIDEO SURVEILLANCE AND TELEPHONY
We offer you a personalized service for guarantee the confort of our customers through a telephony system which is interconnected with all points in the house, in order to allow you to answer an external call in any place.
Moreover, in that service we could include a video intercom system that allows you to establish, through any pone from the house, a conversation with a person who calls from the external intercom of the house.
In the case you wish to add video cameras, these can be used as well like a video intercom to control all the perimeter of the house, with visible images and a high quality both in daylight and nightlight.
INTERNET
Our internet integral installations is one of the services more demanded lately. The installation includes our advice and management about everything that involves the network, wether they are connections, antennas, etc. It is not necessary to have a telephone line, since there are alternative sytems like the radio or the satellite which allows you to enjoy the same benefits anywhere.
For all the exposed, if you are looking for a company dedicated to the profesional audio and video installation, with official technical Bang & Olufsen service in Ibiza, EMG Pro has the solutions that you are pursuing.